3A molecular sieve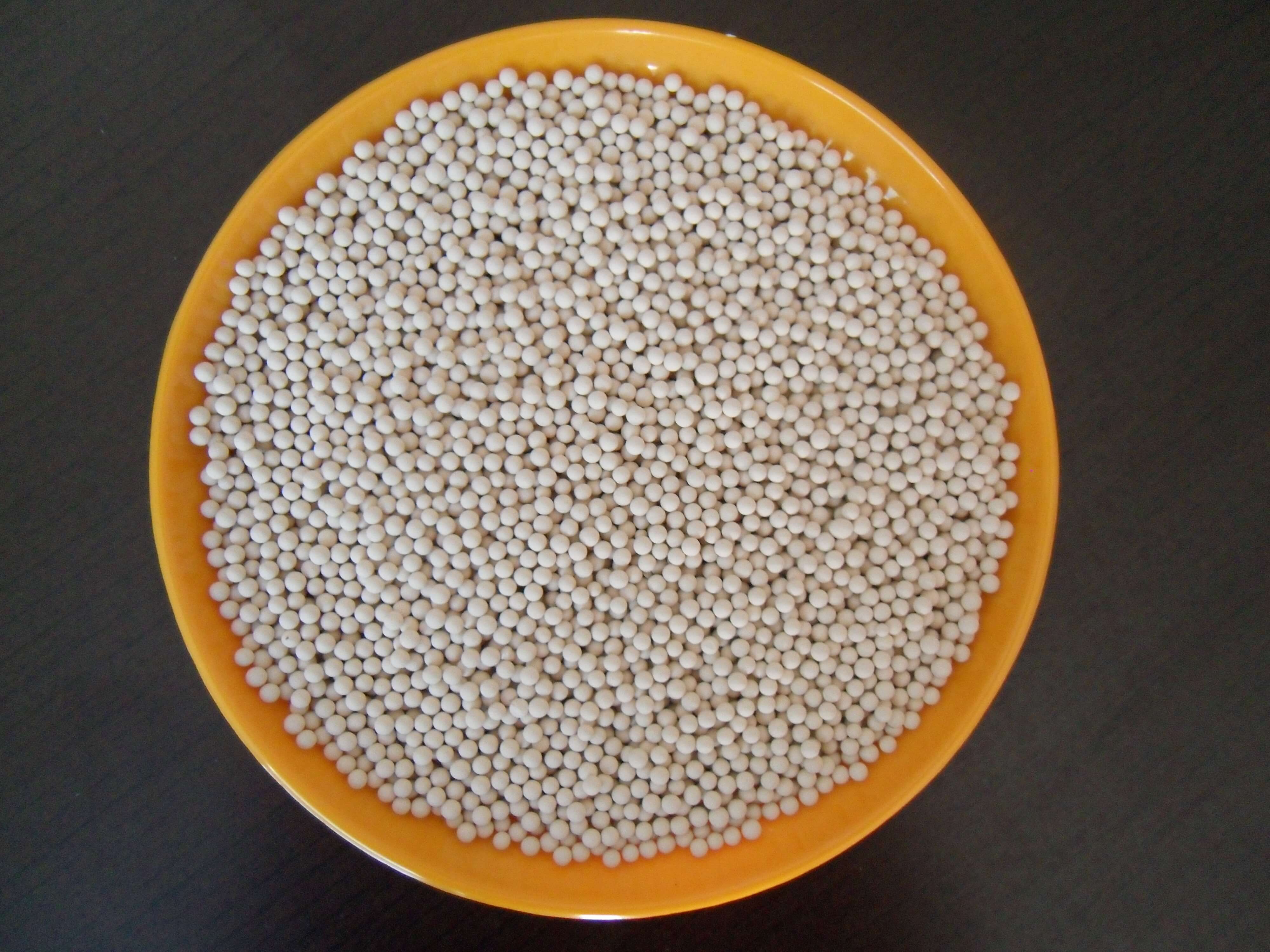 The 3A molecular sieve is mainly used to adsorb water, and does not adsorb any molecules with a diameter greater than 3A. According to industrial application characteristics, the molecular sieve we produce has faster adsorption speed, more regeneration times, higher crushing strength and anti-pollution It can improve the utilization efficiency of molecular sieve and prolong the service life of molecular sieve. It is the first choice desiccant necessary for deep drying, refining and polymerization of gas and liquid phases in petroleum and chemical industries.
Chemical formula: 2/3K2O·1/3Na22O·AI2O3·2SiO2·.9/2H2O
Silicon to aluminum ratio: SiO2/Al2O3≈2
Effective aperture: about 3A
Application: Mainly used for the drying of petroleum cracked gas, enyne, refinery gas and oil field gas. It is an industrial desiccant for chemical industry, medicine, insulating glass and so on.
Technical index:
index

unit

Globular

Strip

diameter

mm

2-3

3-5

2-3

3-5

Static water adsorption

≥%wt

20

20

19

19

Bulk density

≥g/cm3

0.7

0.68

0.7

0.7

Compressive strength

≥N

60

80

40

50

Wear rate

≤%wt

0.2

0.2

0.2

0.2

Residual water content

≤%wt

1.5

1.5

1.5

1.5
regeneration:
1. Dehydration: It depends on the pressure, temperature and water content of the regeneration gas. Under normal circumstances, 200-350 ℃ dry gas under the pressure of 0.3-0.5kg / cm2, through the molecular sieve bed for 3-4 hours, the outlet temperature to 110-180 ℃, cooling.
2. Deorganization: replace organics with steam, then remove moisture.
Save:
Room temperature, relative humidity is not more than 90%; should not be directly exposed to the air; avoid water, acid, alkali.
Packing: 25KG cardboard drum or bag.
Specific according to customer requirements. A
Precautions:
Do not open the package before use to avoid moisture and affect the adsorption effect.